An Allergy Immunotherapy Treatment For Grass Allergies
ORALAIR is a sublingual (under the tongue) grass allergy immunotherapy tablet used to treat symptoms of allergies to the grass pollens in ORALAIR. It is an allergy immunotherapy, which means that it works differently than other medicines you may take when you experience bothersome allergy symptoms. It may allow you to rediscover many of the outdoor activities you enjoy doing by helping you:
Have less severe symptoms of grass allergy, like sneezing, runny or itchy nose, nasal congestion or itchy and watery eyes
Take less other allergy medicine than you would if you weren't taking ORALAIR
ORALAIR is the first and only allergy immunotherapy tablet that contains grass pollens from 5 of the most common grasses in the United States. For more information about grass allergies and the grasses found in ORALAIR, please click here.
When to Start ORALAIR® Treatment
It is important to know that ORALAIR is a grass allergy treatment you start taking about 4 months before the grass allergy season begins. It is not a medication that gives immediate relief of allergy symptoms. This means you may begin taking ORALAIR when you aren't likely having any symptoms of your grass allergy. You continue taking it every day throughout the grass allergy season, until your allergy specialist tells you to stop.
You take ORALAIR for about 4 months before grass allergy season... and throughout the grass allergy season

ORALAIR can cause severe allergic reactions that may be life-threatening. Symptoms of allergic reactions to ORALAIR include:
Trouble breathing
Throat tightness or swelling
Trouble swallowing or speaking
Dizziness or fainting
Rapid or weak heartbeat
Severe stomach cramps or pain, vomiting, or diarrhea
Severe flushing or itching of the skin
If any of these symptoms occur, stop taking ORALAIR and immediately seek medical care. For home administration of ORALAIR, your doctor should prescribe auto-injectable epinephrine for you to keep at home for treating a severe reaction, should one occur. Your doctor will train and instruct you on the proper use of auto-injectable epinephrine.
Please see additional Important Safety Information below and full Prescribing Information, including Boxed Warning and Medication Guide.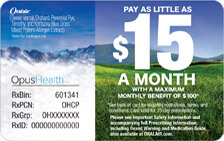 Pay as little as $15 a month with a maximum monthly benefit of $100*
*Eligibility restrictions, terms, and conditions apply.