Sign Up to Save Money on ORALAIR®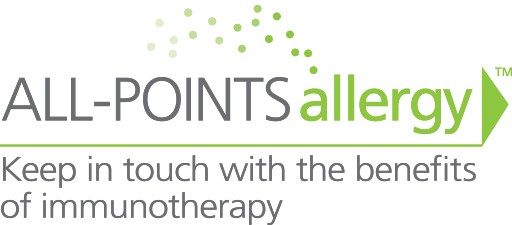 The ORALAIR co-pay assistance program may help people save on their allergy therapy. It can bring the cost of eligible patients' co-pays down to $15 per prescription, for a maximm monthly benefit of $1000. See below for eligibility restrictions, terms, and conditions.
After you sign up for the All-Points Allergy™ patient support program, you will receive your printable co-pay card. To get your savings, give the information on the co-pay card to:
Your allergy specialist when he or she prescribes ORALAIR
The pharmacy when they call you to confirm your prescription
Start Saving Money on Your ORALAIR Prescriptions
If you already have an ORALAIR co-pay card, you can also activate it at 1-866-885-7520.
Eligibility restrictions, terms, and conditions
Co-pay card for patients with valid prescription for ORALAIR.
Valid for most patients with commercial insurance, as well as for cash-paying patients.
Commercially insured patients may receive savings to reduce the co-pay amount to $15
Cash-paying patients may receive savings of up to $100
Card valid for 30-day prescriptions.
Card valid for 1 use per month, for up to 10 uses.
Card may be used only by eligible residents of the United States.
This offer is not valid for patients covered, in whole or in part, by any state or federally funded healthcare or pharmacy benefit programs, including but not limited to Medicare, Medicaid, VA, or TRICARE, or any qualified health plan purchased on a state-based, partnership, or federally facilitated exchange.
This offer is not an insurance benefit.
No other purchase is necessary.
Eligible patients may be responsible for deductibles or other out-of-pocket costs, depending on their specific healthcare benefits.
This offer will provide savings in patients' co-pay cost for ORALAIR only. It does not cover any other healthcare provider charges or any other treatment costs.
Patient, pharmacist, and prescriber agree not to seek reimbursement for all or any part of the benefit received by the patient through this offer.
Patient is responsible for reporting receipt of co-pay assistance to any insurer, health plan, or other third party who pays for or reimburses any part of the prescription filled using the co-pay card, as may be required.
This offer is nontransferable. No substitutions are permitted. This offer cannot be combined with any other coupon, rebate, free trial, discount, prescription savings card, or other offer.
It is illegal to sell, purchase, trade, or counterfeit, or offer to sell, purchase, trade, or counterfeit, the coupon. Void if reproduced. Void where prohibited by law, taxed, or restricted.
Stallergenes Greer reserves the right to rescind, revoke, amend, or terminate this offer or the program in its entirety at any time.