Sign Up for Allergy Patient Support
If you have allergies, the grass allergy season can be a difficult time for you. That's why GREER®, a company dedicated to allergy immunotherapy treatment for more than 100 years, has created the All-Points Allergy™ patient support program.
Signing Up For All-Points Allergy Can Help You in 3 Ways

Eligible patients pay only $25 for their ORALAIR prescription or save up to $1,500 annually. For more information, including eligibility restrictions, terms, and conditions, click here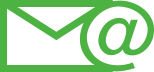 Receive helpful information about ORALAIR treatment

Get tips on how to prepare for and get through grass allergy season
Do not take ORALAIR if you or your child:
Has severe, unstable, or uncontrolled asthma;
Had a severe allergic reaction in the past that included trouble breathing, dizziness or fainting, or rapid or weak heartbeat;
Has ever had difficulty with breathing due to swelling of the throat or upper airway after using any sublingual immunotherapy before;
Has ever been diagnosed with eosinophilic esophagitis; or
Is allergic to any of the inactive ingredients contained in ORALAIR.
Please see additional Important Safety Information below and full Prescribing Information, including Boxed Warning and Medication Guide.